ORACLE CLOUD APPLICATIONS & INFRASTRUCTURE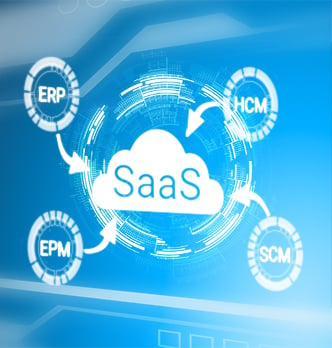 In today's unpredictable business climate, adaptability and agility are more important than ever. Many businesses are swift to embrace information technology to keep their operational wheels turning.
What do these changes mean for Business Leaders?
There are several trends happening today. One of the most common questions we see is ''How do we as an organization get ready for the new normal?' Many businesses are choosing to rework supply chains. Consider what might change in your industry in the future. Think about what jumps out, and figure out a way to adapt to these shifts in business and everyday lifestyle in order to keep up with these changes and seize opportunities that come your way. Ask yourself…
Is your current ERP system ready to keep up?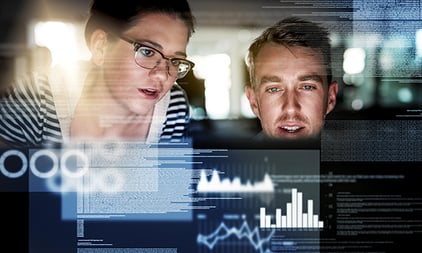 Oracle Cloud Applications offer a comprehensive cloud-based suite of best-in-class applications covering all aspects of business; HCM, ERP, SCM, EPM, Sales, Marketing, Analytics, Infrastructure, and more. With features like real-time data analytics, manual process automation, on-demand scalability, and automatic application updates, Oracle Cloud helps futureproof your business needs.
Whether you are looking to move off a legacy system like JD Edwards World, E-Business Suite, Infor, Dynamics, Sage, Workday; or need to streamline and extend your current ERP to leverage a better EPM application; or consider your interoperability options, Oracle Cloud Applications have you covered and Denovo can get you there.
Denovo offers consulting services to take your organization from on-premises only to cloud-first in phases that work with your ability to absorb change. Denovo consultants can help you assess your readiness to move to Oracle Cloud applications, design a phased migration plan, implement the cloud apps that make sense for your organization, and keep you current with the latest quarterly updates.
Key Applications to Consider:
Financial Benefits:
More predictable, ongoing cost structure

No more surprise bills in managing, patching, and upgrading hardware or software

Capital expenses easily become pay-as-you-go operational expenses

One single subscription cost vs. perpetual license/maintenance costs

Focus dollars on functional costs instead of technical ones

Return on Investment

Realize positive ROI faster than on-premises ERP with improved performance and productivity, combined with lower deployment costs
Why Denovo?
Denovo is a recognized industry leader in providing implementation and managed services across all Oracle Cloud Application pillars; ERP, HCM, SCM, EPM, CX, BI, Infrastructure with more expertise in services and technology knowledge than other system implementors.
With Denovo's deep, real-world experience, we help Customers better understand delivery options and make informed decisions across platforms, methodology, and future roadmap requirements.
To optimize the solution, Denovo supports the transition to the new model through our deployment success process.
Process redesign to maximize efficiency

Project Management

Change Management

Communication Plan

Risk Management

Customized training

User adoption
Deployment Oversight

Business Readiness

Platform and Process Optimization

Service review and improvements

Organizational/ process design for customer servicing and governance roles

Shared Services design/optimization
Are Oracle Cloud Applications right for your business? Let Denovo help you get a better handle on your current system, and what an Oracle Cloud Applications implementation might look like for you. Schedule a cloud assessment today!