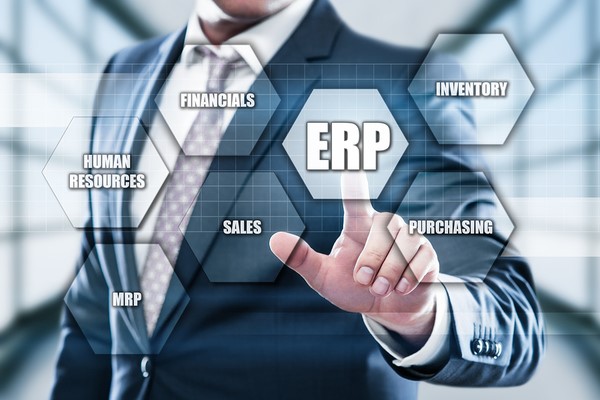 Cloud-based ERP helps companies adopt new functionality with less disruption.
Continuous delivery of software upgrades provides major benefits for companies that decide to stay with JD Edwards EnterpriseOne.
Knowing how to leverage these benefits makes the choice to upgrade Oracle JD Edwards functionality clear.
At Denovo, we recognize that making the decision to upgrade to JD Edwards EnterpriseOne 9.2 is not a simple one. As seen in the recent article JD Edwards in the Cloud: 10 Reasons to Upgrade Your ERP to JDE 9.2 Now, there are decided advantages to moving to JD Edwards in the cloud.
Before making the decision, it is best to have a deep understanding of what JDE continuous delivery is and why it matters.
Put simply, continuous delivery enables customers who upgrade to EnterpriseOne 9.2 to take advantage of system enhancements when needed without incurring the costs and disruptions caused by a major upgrade. Instead of rolling out major new upgrades every few years, Oracle has decided that the continuous delivery model provides for smoother business functionality for its customers. It also allows those same customers to continue finding value in the product, without paying for costly customized third-party add-ons and enhancements.
Those who remain code current with the use of JD Edwards EnterpriseOne 9.2 will also be able to leverage support and enhancements of the version through at least October 2028.
Moving to JD Edwards EnterpriseOne 9.2 lets companies leverage continuous delivery of upgrades and new features.
Defining Continuous Delivery
From a software development perspective, continuous delivery means Oracle software teams deliver new software in short production cycles. The software can be released at any time, but typically each quarter. It is not during major releases.
The objective is to build, test, and deliver software more frequently to JD Edwards EnterpriseOne 9.2 customers. This approach also reduces the time, cost, and risk for customers who choose to install changes incrementally as opposed to during major releases.
Oracle reports that another reason for the change is the changing expectations of its customer base when it comes to software. Today's customers want more choice and control when it comes to upgrades. Upgrades need to be more cost-efficient and flexible with the speed of change in businesses today.
Oracle shifting the JD Edwards EnterpriseOne upgrade schedule puts it more in line with other cloud-based software delivery models and consumer devices. As the cloud SaaS market grows because of customers needing quicker, more scalable, more affordable solutions, this gives JD Edwards the option of using their current software in a cloud-based model. For businesses in highly disruptive industries, the risk of waiting for upgrades is very high.
Increased delivery and shortened time-to-value cycles provide added benefit. With continuous delivery, companies can align IT resources with line-of-business areas within the organization. Doing so allows companies to determine when to adopt the new releases without having to plan massive investments of money, staff, and time to implement. There is less financial and operational disruption throughout the organization.
At Denovo, we help companies navigate the migration to an upgrade of Oracle JD Edwards EnterpriseOne 9.2. We work closely to help companies minimize disruption and determine whether a cloud or hybrid model works best.
To learn more about how Denovo can help your company take advantage of the flexibility, functionality, choice, and convenience of Oracle JD Edwards EnterpriseOne 9.2, schedule a free consultation.

Share this important look at continuous delivery in JD Edwards EnterpriseOne 9.2 @DenovoCloud #jdecontinuousdelivery #digitaltransformation #BeCodeCurrent.