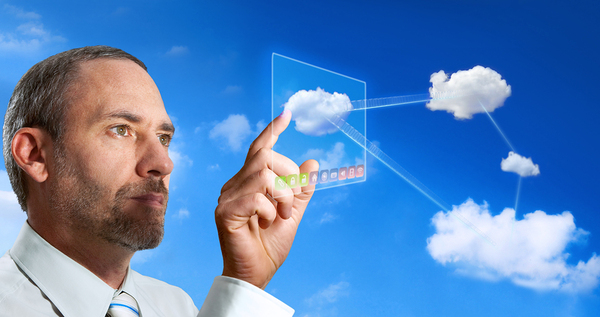 Cloud solutions are constantly evolving, meaning the enterprise organization needs to be ever-mindful of technological trends and opportunities.
This year, cloud is moving from adoption to optimization as companies begin to shift their focus to how cloud technologies can maximize profits and market share. Here are a few of the top enterprise cloud computing trends of 2018.
More Adoption, More Cloud Spend
Forrester Research predicts the global public cloud market alone will be $178 billion, up from $146 billion in 2017, with a projected compound annual growth rate of 22 percent. Forrester expects that more than 50 percent of global enterprises will have at least one public cloud platform in play by the end of the year. Private and hybrid cloud spends are also expected to rebound after slowing in 2017. New on-premises cloud solutions are providing good options for enterprises that have been slow to adapt.
On-premises solutions represent large investment costs that many c-level leaders are loath to explain on profit-loss statements for a cloud migration. Some on-premises solutions would face long and expensive migration timelines. As a result, more enterprises are instead choosing to connect those on-premises solutions to cloud options.
You're In the Clouds Not Just a Singular Cloud
Companies that made an initial foray into cloud solutions are realizing that there are multiple opportunities available for cloud technology, each with its own strengths and capabilities. This means deploying multi-cloud solutions that benefit different areas of the enterprise and can address certain needs.
For those companies that have started with a single cloud provider, the idea of assessing, selecting, and launching services in second, third and more cloud providers is now a reality. And there are advantages to be gained by those companies that have already been down the path of cloud migrations.
Integrating all of those cloud solutions is a new need for companies that adopt multiple cloud providers. It may be prudent to deal with two or three cloud providers independently, at least at first, allowing team members to better understand the nuanced differences among providers. Understanding each provider offers a deeper understanding of the features and functionality.
However, 2018 is likely to be the year when companies seek to expand to different platforms and spaces that offer enhanced and complementary features. With several years under their belt with a cloud provider, companies may also begin to consider whether there are advantages in services provided, capabilities, or price by shopping around and considering new providers.
Shifting to Cloud Optimization
While many companies are still considering whether to move to the cloud and which type of cloud strategy to deploy, others have already made the leap. For these enterprises, the question is not whether to go to the cloud, but how to optimize the cloud experience.
Optimization takes on multiple dimensions for enterprises that have already made the leap to cloud technologies. Among the areas where optimization is primed to have an impact are:
Cost. Organizations need to develop an approach to cost management that is ongoing and well-planned. Cost optimization means looking at the various cloud solutions deployed and identifying underused or unused resources and evaluating the most cost-effective regions and sizes. Cost management approaches should also factor in all available discounts, including managing usage to leverage all possible discounts and cleaning up unused storage.
Multi-cloud governance. Many enterprise organizations deploy multiple cloud partners. Managing and governing the multiple cloud vendors is an important area for optimization, one that requires companies to ensure that governance policies, security requirements, and data integration procedures account for and are applied uniformly across the cloud vendor environments. Multi-cloud governance also needs to ensure compliance where appropriate.
Data. The multi-cloud growth has created a need to optimize data usage, storage, and collection across the various cloud channels. As companies require different cloud solutions, the need to ensure data integrity and optimization is likely to become a more pressing concern in the near future.
Transparency. Organizations usually seek to minimize complexity. The multi-cloud scenario means companies need to be more diligent about the need for transparency across cost, performance, usage, policy and security across and among all key stakeholders and functional areas.
CIO Role Shifts As DevOps Scales
DevOps is all about driving efficiency and quality, reducing the amount of time from when changes are committed to a system and those changes are placed into full production. The pressure is on the still-evolving DevOps field and the CIOs who oversee those areas, to get faster and more efficient.
The pressure comes from the need to develop, test, and launch software applications at a frenetic pace, yet without added cost. Automation and cloud-native tools will help in these processes … but will help competitors too. The challenge is that software development is still largely a people-intensive challenge, meaning that CIOs need to figure out how to maximize development, minimize development time and cost, and do it all without adding additional personnel.
A Hybrid Approach Offers Practical Solutions
Hybrid cloud is growing in popularity. Why? There are several key factors that hybrid makes sense for many enterprises. Some companies, especially in federal government, health care, and financial services, face regulatory restrictions on whether data can be stored in public or private cloud spaces.
In addition, many of the legacy systems may not be ready to be retired or remain effective in an on-premises space. There is also a comfort level factor: Companies need to have a commitment and risk tolerance that allows for corporate cultures to shift and embrace cloud adoption. Some enterprise organizations hedge their bets, choosing to migrate in phases and maintain local control of data and applications.
Technology is also emerging that allows for better performance with hybrid approaches. Edge computing, for example, provides a different approach to data management.
In edge computing, client data is processed on the periphery of a distributed computer network, as close as possible to the data source. Mobile computing is a key driver for this technology, as the proliferation of mobile devices means data can be processed on a networked local device or sent to a server that's proximate.
For time-sensitive processes, edge computing provides a new opportunity to serve customers more effectively. Massive amounts of data can overload servers and slow down response, leading some companies to keep servers, applications, and data local to respond to need. It's an ideal solution for enterprises with large numbers of remote or branch operations.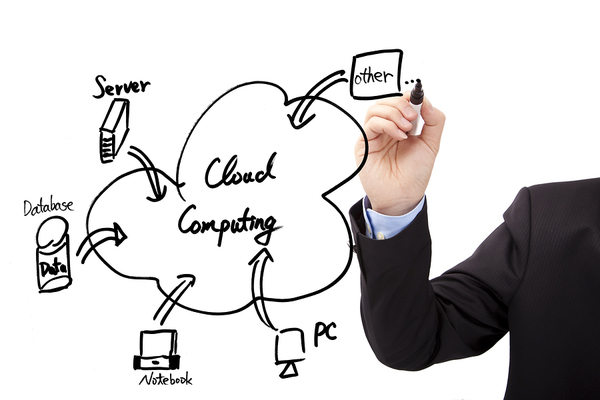 Containers, Orchestration and Microservices … Oh My!
Kubernetes has dramatically changed the development space in cloud systems. Kubernetes is an open-sourced system that helps automate the replication, management, and scaling of applications. It relies on the use of containers – virtual partitions that allow for multiple hosts to be created, tested, and improved across development systems.
Containers allow development, operations, and testing teams to more efficiently launch identical environments and more efficiently assess new tools and functionality. They isolate the necessary elements – operating system, libraries, config files, and other technology components. The image of the created container can then be used in multiple spaces – the developer's laptop, the production data center, on premises and in the cloud.
Containers have major advantages in a cloud environment, including:
Continuous delivery. Containers allow for the evaluation and impact assessment of an issue, test it, and deploy solutions or revert, all without disrupting ongoing operations.
Replicability. Container allow the full technology stack and configuration to be replicated and used by teams and partners to experiment in isolation without operational risk.
Testing improvements that provide confidence that what's deployed will exactly match the test environment.
Scalability across platforms, cloud and on-premises locations.
Kubernetes is expected to become far more mainstream in 2018. In a hybrid cloud environment, containerization and microservice development allow IT teams vast flexibility and relieve some of the development pressures they face. Containers allow developers to work outside of the cloud environment and migrate those solutions to the cloud later.
The flexibility afforded by containers provides another advantage. IT departments will be better able to match workloads to the proper environments.
Security Remains in the Front of Everyone's Mind
Cloud infrastructure threats continue to worry chief information security officers. State-sponsored and individual attacks will be a considerable threat to any enterprise working in the cloud. Business continuity and risk assessment will be important for organizations, providing an ability to identify, rank, and address threats. Enterprises will need to invest in malware detection and quarantine tools, along with ensuring that cloud providers adhere to defined cyberattack prevention policies and requirements.
At Denovo, we provide enterprise organizations with cloud solutions for managed IT services. Our single support model provides functional, platform, infrastructure, and disaster recovery services in one integrated platform. Our cloud hosting platform is a cost-effective solution that allows your enterprise to leverage technological changes for your applications, scale as needed, and innovate for new revenue opportunities.
To learn more about how Denovo can support your cloud needs, schedule a free consultation.

Share this look at the growth in cloud adoption and shift to cloud optimization @DenovoCloud #CloudSolutions