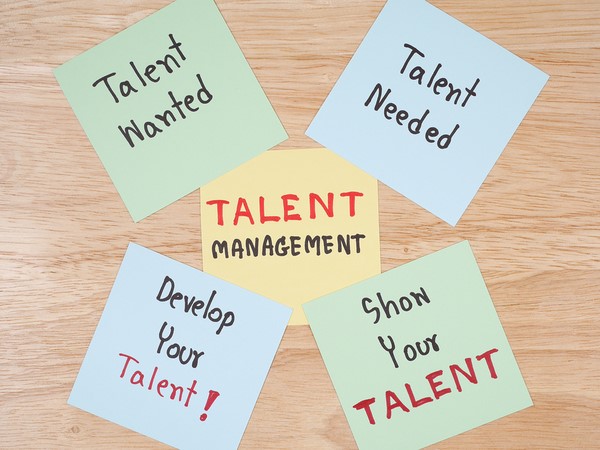 Integrated talent management systems allow companies to leverage data, drive efficiency, and improve employee engagement.
Companies that want to transform talent management are turning to technologies to drive efficiency and agility. Can new technologies drive better operational productivity and flexibility?
In The Way to Efficiency & Agility in Talent Management, we take a closer look at how these new tools change the way companies operate.
Let's recap the main pillars of talent management:
Recruiting and onboarding
Performance management
Learning and development
Compensation planning and recognition
Succession planning and leadership development
Here is a look at some of the specific ways investments in talent management technology drive efficiency and agility.
1. Profit Growth
A 2012 study of more than 600 organizations found that investing in strategic talent management yielded 26 percent more revenue. Those companies also found 40 percent lower voluntary turnover and were 28 percent less likely to have downsized during the 2008-09 recession.
2. Focus on Data
Talent management systems, especially those that are supported by an underlying enterprise-wide technology infrastructure, are going to generate extensive amounts of data. The advantage of these massive data sets is that they can be analyzed, displayed, and used for sound decision-making. Aggregated data, often available in real time, gives HR leaders and other executives quantifiable information that can lead to better-informed decisions.
Analytics programs allow companies to apply Big Data approaches to HR operations. With strategic reports and dashboards, HR offices can do more predictive analysis and share results with business partners and company leaders easily.
3. More Retention
Competition for talent is significant in many industries. Holding onto that talent means companies are not losing institutional knowledge, spending less on recruitment, and providing more stability.
Talent management strategy needs to focus on retention issues and use technology to achieve multiple goals related to retention. It means companies need to invest in leadership development, additional training and development, mentoring, and career-focused conversations. Developing career paths and ladders help employees see the value of staying within an organization.
Talent management technology can modernize messaging beyond spreadsheets … and sticky notes.
4. Responsive Feedback
Increasingly, companies are shifting away from annual performance reviews and opting instead for frequent feedback mechanisms. To be effective, companies need the right business technology services to support these feedback tools. In making those investments, companies can help employees see the roles they play in achieving business results.
5. Better Sourcing of Candidates
Talent management systems help companies find the right employees to match company cultures, needs, and priorities. Critical hires are now driven by metrics that indicate what skill sets are needed.
Many talent management systems are using tools that include new recruiting platforms. These functions allow recruiters to establish relationships with passive and active candidates, provide information on corporate culture and values, and provide advice. By doing so, companies can dramatically reduce the time and expense involved in filling vacancies.
6. Better Employee Engagement
Employees who feel their employers are investing in them are more apt to speak highly about the organization. Employees are some of the best possible brand ambassadors, who can influence their own networks … for better or worse.
With investments in talent management systems, companies can deliver better training, deepen employee involvement in goal setting, and correlate performance with compensation, rewards, and recognition. All these facets lead to more productive, more engaged workers.
7. Cloud Functionality
By putting systems and data in the cloud, and using enterprise systems that combine multiple HR functions, companies are able to reduce costs related to infrastructure, IT personnel, software licensing, and security. What's more, these systems gather together data stored in disparate locations for the analysis and analytics described above. Cloud platforms also allow for easier access to systems and data across platforms, devices, and locations.
8. Consistency
With an integrated talent management system, large organizations are better able to provide consistent messaging to employees about priorities, values, and goals. This unified approach to talent helps organizations stay on task and reduces confusion and conflicting communication.
At Denovo, we help companies bring innovation to talent management. As a certified Oracle Platinum Partner, we offer robust technology solutions and advice that helps companies and their employees work more effectively, with more flexibility, and more empowerment.
To learn more about how Denovo can help your organization's human resources, schedule a free consultation.