As most ASK DENOVO readers can likely attest, Oracle's offerings can be extremely complicated. While Denovo is always here to help, sometimes you just need a quick refresher or have need a quick how-to for a particular process.
Thankfully, Oracle has a virtual treasure trove of interactive presentation recordings in My Oracle Support. Simply run a search on Doc ID # 740966.2 to open up the Information Center for the Oracle Support Advisor Webcast. There, you will find a hyperlink to all of the JDE EnterpriseOne (Doc ID 1450327.2) and JDE World (Doc ID 1455377.2) recordings in the Product listing: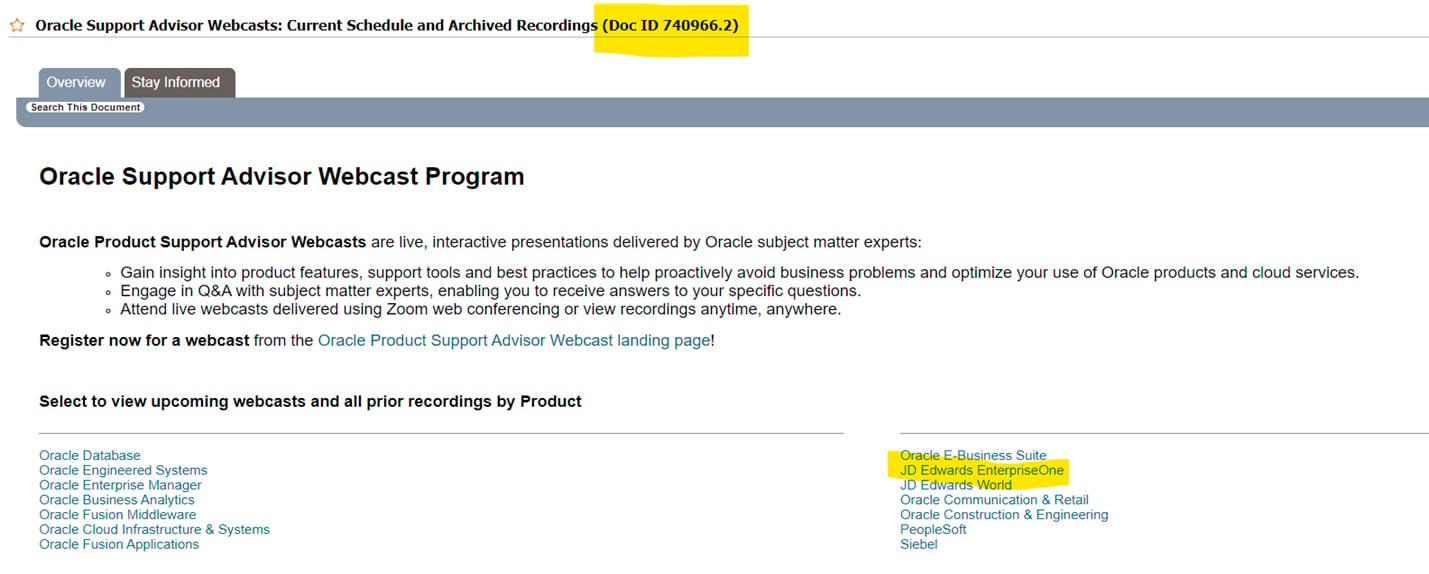 This same Information Center has links to the upcoming schedule so you can also register and attend sessions live!

Whether you're new to a topic or simply wish to review content you would like to know more about, this is a great place to check first. Most recordings/presentations are an hour in length.

Can't get to My Oracle Support? Let us know, and we can help you get started!

We at Denovo want you to get the most out of your Oracle investment, and we hope this series will help with that.
Want to see your question answered in the series, or want to subscribe for alerts on future issues? Simply fill out the form below!