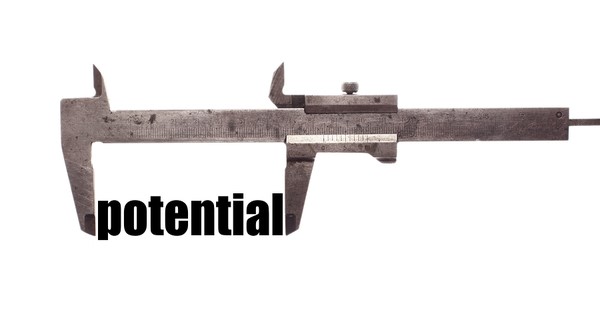 Measuring talent management metrics helps HR teams have a more meaningful impact on corporate strategy.
Human Resources is undergoing a sea change as it takes its rightful seat at the decision-making table. HR offices are becoming more strategic, leveraging technology solutions, and deploying resources in pursuit of broader strategic priorities.
With a new emphasis on talent management strategy comes the need for additional ways to measure impact and influence. At each stage of talent management, organizations need to identify and track key metrics that demonstrate progress and impact.
In this article about talent management metrics, we look at the types of metrics to consider and the technology infrastructure necessary.
What's Driving Measures
What's pushing the move towards more metrics in human resources? Several factors play a role:
Data Availability. Today there are more data points available – and systems to record, measure, and analyze that data – than ever before. Integrated data across HR systems, and with other enterprise systems at the organization, allows for better correlation and coordination.
Cloud Solutions. Cloud-based talent management systems expand the capabilities of HR departments in myriad ways. These business technology services allow for more business automation and better customer interfaces, resulting in more adaptation by employees and managers.
Analytical Employees. As HR has evolved, so too have those who practice it. Employees are joining HR with enhanced data capabilities and comfort with newer systems. HR staff members are no longer seen as just being adept at the soft skills. They are armed with more analytical skills and are able to interpret and use data more effectively.
What's Needed for Metrics-Driven HR
Most HR offices cannot turn on a dime and suddenly start using metrics more deliberately. Here are a few suggestions for HR offices to begin the transformation to a metrics-focused shop:
Start Where You Are. The journey begins with an assessment of where there are existing metrics in place and which systems are available to track, measure, report and display data. Identify the needs and identify where there are gaps. Begin by collecting data that is easily accessible while you build.
Know the Priorities. What questions need to be answered within HR and about HR? How will HR play a role in shaping strategies and priorities for the organization?
Recognize the Need for Change. As metrics are identified and articulated, there will likely be changes to workflows and business processes. These changes need to be mapped out (both current state and desired state) and developed.
Consider Communication. Focus on what needs to be communicated, to whom, and how. Delivering and explaining the information is critical for credibility and impact. Design the reports, graphs, tables, and narratives that will help senior leaders, HR staff, managers, and employees easily understand the presented information.
Use the Facts. Data-driven decision-making needs to become the norm within HR and about HR in order for the true impact of metrics to be felt.
Onboarding Metrics
Onboarding metrics will track the ability of the organization to effectively inculcate new staff members to a company, its culture, and its work. Often these measures are taken at milestones in an employee's tenure: a week, a month, three months, six months, and a year. Here are a few onboarding metrics to consider:
Cost to Hire. How much money does it cost to bring a new employee on board? What revenue is lost waiting for that person to come on board? These costs are significant and can begin to quantify the importance of training, engagement, and retention.
Time to Hire. is a similar way to measure the impact of vacancies.
Employee Productivity. This calculation divides total revenue by total employees and measures efficiency.
Performance Improvement Plans. How many, or what percentage of, new employees are on an improvement plan after a certain amount of time in the organization? Is there a gap in training, job description, or recruitment?
Engagement Metrics
Employee engagement is a popular area of HR today. Employee engagement indicates the level of employee satisfaction and the influence employees have in sharing good (or bad) impressions with the public. Measuring engagement uses both quantitative and qualitative metrics, including:
Absentee Rate. Engaged employees are more likely to come to work each day. A high absentee rate may indicate some disconnects among employees.
Employee Net Promoter Score. Net Promoter Score is a common measure used in business. It asks one question: How likely are you to recommend (a product, service or, in this case, working for an employer) to a friend or colleague? The results of this inquiry give a quantifiable measure of how strong employee word-of-mouth is.
Surveys. Employee surveys allow for companies to ask many questions about the workplace, including how valued they feel, how much feedback they receive, how many growth opportunities they have, their relationships with peers and managers, and their general feedback.
Retention Metrics
Retention metrics demonstrate the efficacy of training, leadership development, salary and wage levels, and workplace climate. Here are a few suggested metrics.
Turnover Rate. Calculate the number of separations (resignations, layoffs, firings) by the average number of employees, especially among new employees after three or six months. This measure can be a proxy for how much recruitment is costing the company.
Average Tenure Rate. How long do employees remain at the company? What about new hires? Are there variances by job type, division or supervisor that need to be addressed?
Diversity Rate. Diversity can take on many different meanings: gender, race, socioeconomic background, sexual identity, national origin, disability level, and educational attainment. Looking at these rates, and slicing the data in multiple ways, can illuminate needs for bias training, recruitment focus, and improved workplace climate.
Development Metrics
Learning and training programs are a powerful way to share skills, develop talent, and provide employees with valued skills. Here are a few metrics:
Internal Promotion Rate. This helps identify the leadership pipeline strengths and weaknesses of the organization. Do employees feel they have an opportunity to progress at the company? Does the data back it up?
Skill Attainment. How much knowledge do employees have prior to, immediately after training, and after using new skills for a period?
Team and Individual Performance. Measuring the performance levels, perhaps by the level of goal attainment, both prior to and after receiving training is a good measure of program efficacy.
At Denovo, we help companies find the right technologies to transform HR operations. As a certified Oracle consultant, we offer technology and business process solutions that work. To learn more about our services, contact us for a free consultation.
Share these insights on HR metrics and the value of measuring talent management @DenovoCloud #talentmanagement #humanresources.