New Year's Resolutions may not be for everyone, but every year I like to make a professional goal to learn something new about my field. If you're like me or would like to start toward a similar goal, there is a super helpful tool for learning about all things JD Edwards. Introducing: LearnJDE.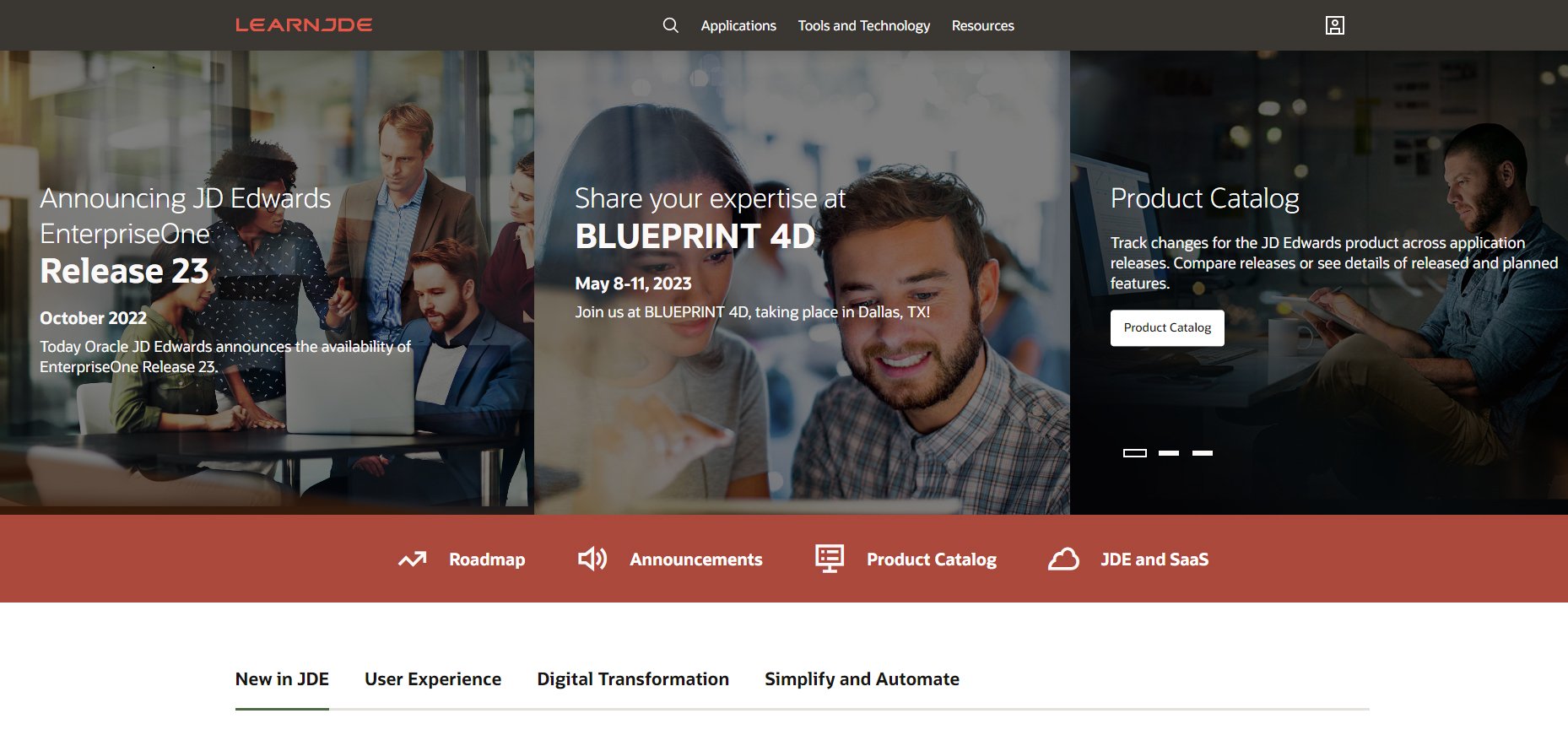 Have you seen LearnJDE yet? This is the ultimate Go-To for JDE resource material, links by vertical/module, and Roadmap information for future updates. Oracle makes updates to this site frequently, so even if you have seen it before, I'd suggest taking another look.
You can also do a web search "learnJDE", and it will be at the top of the search.
Start your 2023 professional goals off right by ensuring you have all the JDE tools and references at your fingertips! Have any questions along the way? Let us know!
We at Denovo want you to get the most out of your Oracle investment, and we hope this series will help with that.
Want to see your question answered in the series, or want to subscribe for alerts on future issues? Simply fill out the form below!