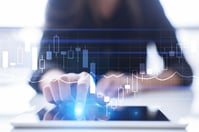 Yesterday Oracle announced the general availability of JD Edwards EnterpriseOne Release 22. The new naming schema is reflective of the continuing innovation delivered with EnterpriseOne. Release 22 was purpose-built to help organizations automate, optimize and transform. Below are a few highlights:
Application side improvements:
Manufacturing –
New "Where Used" diagrams

Requirements Planning Summary and Console provides a

Graphical summary of messages generated by requirements planning and alerts based on user-defined configuration

Interactive real-time supply/demand table with charts and graphical alerts

Replenishment orders can be modified and created within this console
Financials –
Integration with Vertex Sales and Use Tax version 9.0 is now available

Additional data security measures have been implemented for bank account numbers*

Several joint venture account ledger improvements
Tools updates:
Media objects as message attachment options

Orchestrator support for Media objects

Ability to launch Orchestrations from E1 page

Export E1 search results to Excel

Ability to create external forms from the web clients

Form extension improvements.
JDE Release 22 is full of enhancements and improvements. Be sure to keep following the Denovo Blog as we dive deeper into each of the areas.
* This is a Data Dictionary (DD) change. This change could impact PD if the DD is shared for Prod and Non-Prod environments.