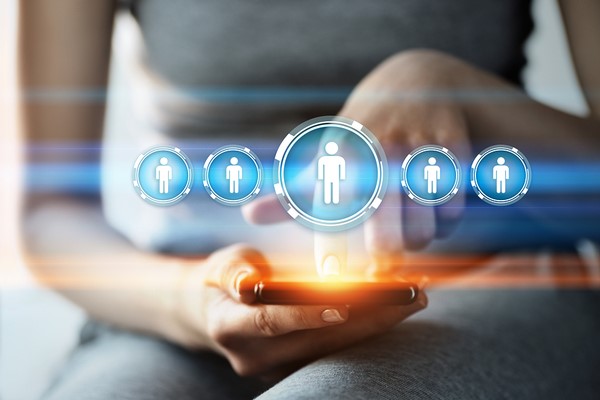 New technologies are transforming talent management systems by providing tools for recruitment, training, performance management, and employee engagement.
Talent management, in an age of competitive marketplaces, is an increasingly critical part of human resources strategy to find the right employees for many skilled positions.
Talent today is sourced from all over the world, via multiple recruitment vehicles. They work remotely, on multiple devices, and among teams that may meet virtually as much as in person.
As work changes, recruitment and employee engagement are also evolving, leveraging new technologies to forge deeper relationships with candidates and potential candidates, newly hired staff members and employees throughout the employee lifecycle.
In Part 3 of this series, Transforming Talent Management Through Technology – Integrating Technology and Talent Management, we take a closer look at the importance of having a talent management system and the role of technology infrastructure in the broader talent management strategy.
Real-time data collection and analytics help companies identify training gaps and improve employee learning and development programs.
The Need for Talent Management Systems
A talent management system is the integrated system or systems that focus on four core areas of HR: recruitment, performance assessment, training and development, and compensation. Historically, these units in HR may have been discrete, independent units with little integration, either by design or due to technological limitations.
Executives today are becoming increasingly aware of the value HR brings to the table from a strategy perspective. Human resources can help take corporate priorities and recommended necessary personnel expansions or shifts, changes in training, and gaps or strengths in leadership development programs.
Today, talent management can leverage new technologies to create better synergies and effective human resources management.
Here is a closer look at some of the technologies that are changing talent management strategy:
Enterprise resource planning (ERP) systems that integrate disparate systems from onboarding to payroll. Often delivered via the cloud, this software-as-a-service (SaaS) systems allow for leaders to pull data together from different platforms, allow for better decision-making, and integrated management.
Recruitment relationship management tools that give recruiters a chance to build relationships with active and passive job-seekers. Using social media and marketing tools, recruiters can find, connect with, and develop a rapport with candidates and would-be candidates. These tools allow recruiters to offer insights, share corporate values and priorities, and shorten time-to-hire rates.
Algorithmic hiring programs that use data, business intelligence, and blind testing to reduce the amount of manual screening time and allow staff members to focus on strategic recruiting needs.
Performance management software that allows managers and employees to set goals, track progress, and aggregate and quantify employees' performance.
Corporate apps that can replace the traditional employee survey with real-time pulse polls, feedback tools, and social networking opportunities.
HR analytics programs allow for HR executives to pinpoint areas of training need, managerial improvement, and potential future leaders. They can leverage Big Data for more predictive modeling, create easy-to-use dashboards, and create richer reports.
At Denovo, an Oracle Platinum Partner, we provide IT solutions and business technology services to companies looking to efficiently scale systems, innovate and modernize business operations like human resources. To learn more about our products and services, contact us.
How can companies leverage innovative technology solutions for improved HR talent management? Share this @DenovoCloud #talentmanagement #humanresources