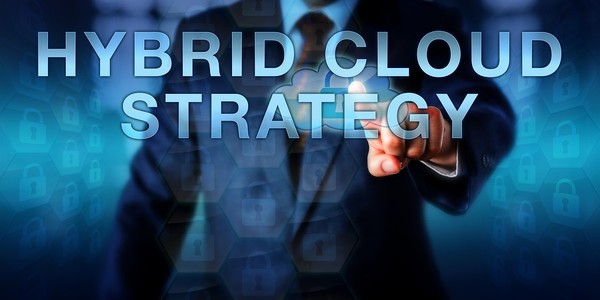 Hybrid cloud solutions are a popular choice for organizations, providing flexibility for those needing both on-premises and cloud solutions, while still deriving the many benefits of the cloud.
Understanding some of the most common challenges of a hybrid cloud implementation allows for smarter choices and strategic use of this solution, especially when partnering with a managed service provider.
The recent post, The Essential Guide to Storm-Free Cloud Migration, details the importance of having a strategy and plan for your cloud migration, regardless of which solution type is chosen.
With a hybrid solution, there are unique complexities that need to be addressed. Here are the top eight challenges of hybrid cloud solutions.
1. Compliance Issues
Compliance issues are one of the most common reasons companies choose a hybrid model, with ever-changing governmental or industrial regulations requiring certain types of applications or data to be stored in specific ways.
Companies looking to store data and apps that are sensitive or fall under regulatory control should be sure that their service provider has the necessary certifications to comply with government agencies and policies governing that information.
Technical compliance is also required. With a cloud solution, your company will be responsible for ensuring that the software configuration works properly with on-premises systems and that your site is secure.
2. Migration Complexity
With any migration, you need to be sure that the applications you use can operate within the traditional framework and a cloud environment. This means testing the applications in both environments or using a framework with adaptors that allow you to deploy in both.
3. Scaling Confidence
Scalability is one of the cloud's most powerful features, and that is true in public, private, or hybrid modes. However, challenges arise when you have an application that suddenly requires more capacity and capability and that application is constructed behind your firewall. You need to engineer data so that it can leverage the cloud capacity when needed, all while maintaining the security of that data in both locations.
4. Hybrid Governance
Companies need to have in place robust, and often new, governance structures when using cloud solutions. A governance structure needs to frame important considerations when dealing with cloud network access, on-demand services, resource pooling, and rapid elasticity. Practices need to be established to govern task automation and communication and training methods need to be developed to inform employees and other users.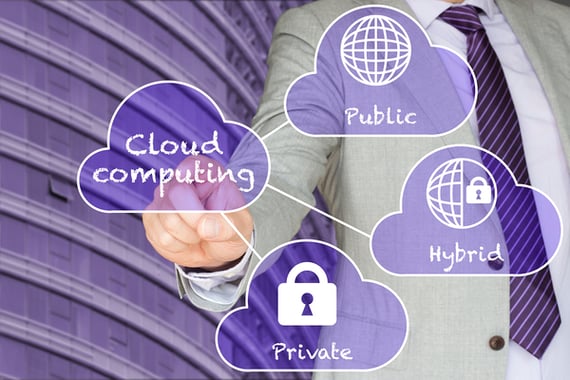 5. Compatibility
Many companies may end up with a combination of public, private, and hybrid cloud solutions. With multiple infrastructure platforms come increased possibilities of incompatibility of tools and processes. Companies will need to determine if existing tools will suffice or if teams need to acquire and learn new tools to ensure compatibility.
6. Cost Management
Cloud migration provides ample opportunities for cost reduction. However, many migration projects can go over budget when all costs are not factored in.
Some cloud vendors charge extra for accessing on-premises applications. Scaling costs need to be budgeted for and, where possible, anticipated.
7. Maintaining Security
Data that moves between and is accessed in multiple platforms adds increased risk to the organization. Security policies need to be reviewed, risk assessments made, and solutions deployed to address the potential vulnerabilities at both existing access points and all new integration points in a hybrid environment.
8. Understand Goals and Outcomes
Businesses move to the cloud for a reason. Is your team clear on the goals and desired outcomes of your cloud migration? What will the new paradigm bring to the business, and how will it be measured? Clear answers allow for better decision-making before, during, and after the migration project.
At Denovo, we provide companies with managed services cloud solutions in private, public, or hybrid platforms. Our single support model allows your organization to obtain the necessary support and hosting for your growing needs.
To learn more about Denovo managed services, schedule a free consultation today.

Share this look at some of the most common challenges with hybrid cloud migrations @DenovoCloud #HybridCloudSolutions.