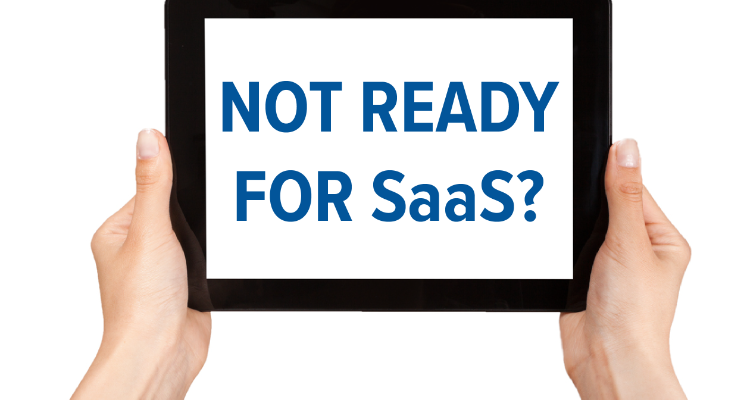 The hype and hoopla for cloud ERP systems remind me of the technology trends of day's gone past. Remember the rush from mainframes to client-server, which was in turn overtaken by the jump to web-based applications. Many organizations are now considering the next evolution of Software as a Service (SaaS) solutions for Enterprise Resource Planning (ERP). Like any technology trend, the devil is in the details and it is important to understand the SaaS reality before jumping to the cloud.
The SaaS ERP Promise embodies the key value propositions of the cloud:
eliminate capital costs by tearing down your data center,
increase agility with an elastic environment that can scale up and down on demand, and
reallocate infrastructure resources to higher value-added tasks.
Additionally, SaaS ERP applications are impressive. They are built from the ground up as an integrated functional platform with embedded business intelligence, social and mobile capabilities. No longer are the surprises of integration gaps between modules, additional software costs for basic reporting and those arcane user experiences.
The SaaS ERP reality is in what I call the 'after features'. Converse to the 'before features' – things you considered before a software purchase after features are the things you learned post-implementation and wished you considered during your evaluation. For SaaS ERP, key after features to consider include:
Cost, complexity, and effort of a new implementation: The functions are the same – General Ledger is still General Ledger. However, a SaaS ERP implementation is still a net new implementation. Software configuration, customization, integration, report development and data conversion is required. Oh, and do not forget about the new software license fees. You must ask your organization, do you have the time and money for a new implementation. Or, are there other more pressing business objectives.
Functionality limitations: SaaS ERP applications are relatively new. If your organization is used to the maturity of applications like JD Edwards or Oracle E-Business Suite, you will find gaps. Yes, SaaS ERP software will 'check all of the RFP boxes', but the depth of capability may be a surprise.
User adoption challenges: While SaaS ERP applications have modern and sexy user interfaces, they do represent a change to the user. Newer isn't always better when it comes to change management.
Competing business priorities: Probably the most important of all is justifying the cost of a new financial system implementation against other competing business priorities. In the end, a new ERP will not help grow a business.
Readiness for regular upgrades: Most enterprises fall behind on new release adoption. It is not for lack of interest in the new features and functions. It is instead due to the cost and effort of regression testing existing functionality. With SaaS, you need to be prepared for monthly updates and at least one major upgrade per year.
In the final analysis, SaaS ERP applications are slick and they ensure that you are always getting the latest and greatest for a monthly per-user price. However, much like the technology fads of yesterday, there are many considerations to evaluate before you make the jump.
See our other blog, Cloud Alternatives to SaaS ERP
Contact us to talk about whether you are ready for Cloud SaaS ERP or not.