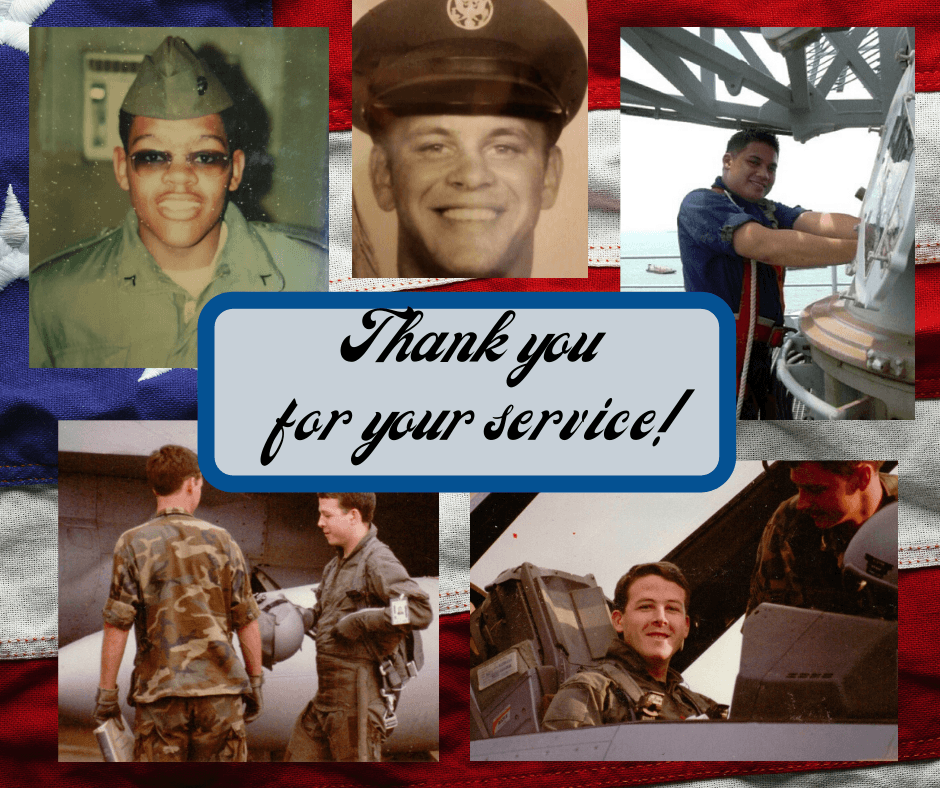 Denovo is proud to salute all veterans who serve our country, our people, and our values. And we are especially proud to salute and say a hearty "Thank You" to those we work with each day. We recognize that it takes courage and commitment to stand up and be counted for what you value most.
Knowing that these honorable individuals are among the many honorable veterans who have served and protected our nation's freedom -- yesterday, today, and tomorrow -- makes Denovo doubly proud to have them on our team.
Here are just a few stories from some Denovo employees who are proud veterans.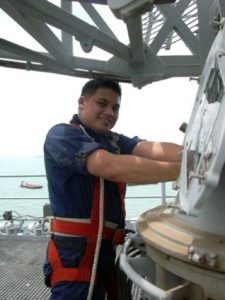 Anthony Hamilton was an Electronics tech in the Navy from March 1998 – March 2004, working on RADAR and communications gear. Shown here, he is in the Persian Gulf during Operation Iraqi Freedom in 2002.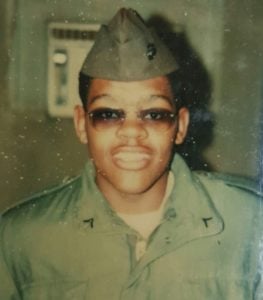 Don Steele served in the U.S. Marine Corps from 1976 – 1982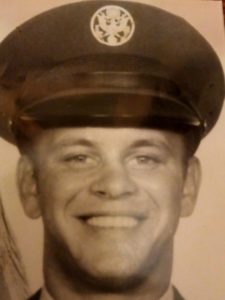 Roger Lively served in the U.S. Air Force from 1979 – 1983, with one term at Strategic Air Command (SAC HQ, Omaha, NE) working with Telephone: Inside Plant; and Digital Switching Technology. Roger rose to the rank of Sergeant three months prior to his release.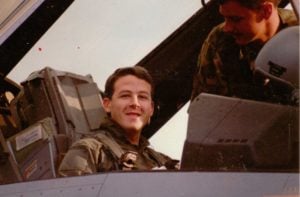 John Koontz is an honorably discharged veteran of the United States Air Force. He served from July 1988 to January 1995 as a Weapons Load Crew member on F-16 and F-15 fighters and B-1B bombers. He is a veteran of various campaigns and expeditions including Operations Desert Shield and Desert Storm, stationed mostly in Europe (Germany and England) and South Dakota in the U.S.
John says one of his most memorable experiences while serving was having the opportunity to ride/fly an F-16 fighter for about an hour and a half.
Jim Lee's service in the U.S. Army from 1979-1985 included being stationed at Fort Lewis, WA, where he was assigned to the 504th Transportation, 2/75th Ranger Regiment Support.
John Hussey served in the U.S. Navy, Sea Service from 1981 - 1986 on: USNS Bowditch T-AGS-21: Oceanographic Unit One; USS Savannah AOR-4: Replenishment Tanker; and USS Kennedy CV-67: Aircraft Carrier.
Joe Ulans served in the U.S. Army for 21 years, from 1978 – 1999. He was posted in Korea, Germany and various other locations within the U.S.
Steve Foster served in the U.S. Air Force for nine years.
Keith Williamson served in the U.S. Army, as a Battalion Colonel for Armored Services.
Larry McBride served in the U.S. Army Reserve for nine years as a Warrant Officer.
Lonnie Henegar served in the U.S. Army.
Mike Gibson served in the U.S. Army.
Denovo employees are family and therefore their families are our families. A big thanks goes out to our employees with family members in service:
Larry Berger's son David Berger is a submariner in the U.S. Navy. Roger Lively's son served from 1995 - 2002 as a fire-fighter for two terms with three deployments to Iraq. And Brian Burgoyne's father served.