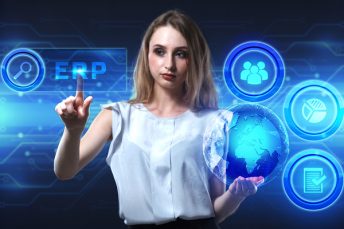 Using a hybrid approach allows companies to maximize the capabilities of JDE EnterpriseOne 9.2 in the cloud.
Start Your JD Edwards 9.2 Upgrade Now
A JD Edwards 9.2 Upgrade is paramount for your business if you seek to stay agile in your industry. Following a new release model of smaller, more frequent upgrades, functionality is continually improved and optimized for a cloud environment. This latest version of the JD Edwards platform offers new features that make the investment worth it both in the short and long run.
With Oracle JD Edwards EnterpriseOne 9.2, you can leverage the Continuous Delivery model that offers significant upgrades every quarter. Your company's role is simply to test and implement each upgrade. With a proven partner like Denovo, the migration to JD Edwards EnterpriseOne 9.2 will mean seamless operations and a smooth transition. Additionally, Denovo offers managed IT services, which means that even the testing and implementation of each upgrade can be handled easily by Denovo's professional team of experts.
Here are ten reasons why your company deserves JD Edwards in the cloud now.
1. Continuous Delivery Model
Oracle JD Edwards has redefined the way platform upgrades are done. The Continuous Delivery model is a new approach to software engineering that creates software updates in short cycles, not large, massive releases.
Continuous Delivery allows for software to be released quickly using planning cycles designed to build, test, and deliver software faster. Incremental updates to the applications being used mean less disruption and greater access to new features and enhancements.
Traditional software development cycles rely on massive updates that force companies to do many corrections and changes to customized features. Because of this, many small and midsized companies have delayed making upgrades fearing the cost and time associated with those projects.
Under this model, upgrades are simplified. The new method provides only for new and changed objects from the previous release to be installed. This greatly reduces the time and expense necessary, because retrofitting is necessary only for objects customized since the last release.
Continuous Delivery is designed to leverage the growing reliance on the cloud or hybrid solutions for enterprise resource planning software. Continuous Delivery provides you with control and choice. At the same time, the approach lets your company reduce the time, cost, and risk associated with system upgrades. The incremental upgrade approach offers access to the newest applications and features quickly and affordably.
2. Hybrid Allows Flexibility
With Denovo, companies that have been putting off an upgrade to JD Edwards EnterpriseOne 9.2 no longer need to fear the cost, time, and customization complexities that cause many companies to delay such a move. Denovo helps companies migrate existing applications to a secure cloud environment. This migration allows you to retain any legacy customizations and configurations without losing any functionality.
We help you not only migrate these applications but also maintain and complete upgrades of JD Edwards in the cloud. Any on-premises applications can then be used and migrated to the cloud when your organization deems it strategically prudent.
JDE EnterpriseOne 9.2 gives you the flexibility to use the infrastructure that works best for your organization.
3. Leverage the JD Edwards Product Roadmap
Every quarter, Oracle JDE provides new applications and tools that enhance the functionality of one of the top ERP platforms on the market. That means there is no more waiting for pesky release cadences of three or more years and no more extensive costs or disruption required to adopt new functionality.
Create a company strategy on Code Current frequency and let Denovo handle that schedule. You will be happy to always have the latest and greatest software and tools functionality at your fingertips. Even better, with Denovo's managed IT services, you can trust that Denovo will test it and deliver it on time, enabling your entire team to take full advantage of the new capabilities Oracle delivers on a regular basis.
4. Rapid Scalability
One of the main advantages of a hybrid platform approach is the opportunity to scale capabilities rapidly. As new markets, products, and services emerge, companies need to respond quickly. A hybrid cloud system lets you access new storage, production, development, and functionality quickly, without waiting for costly product purchase and implementation timetables. This nimble deployment means new functions, features, products, and services are in the marketplace before competitors.
5. Incredibly Intuitive User Experience
One major advantage of JDE EnterpriseOne 9.2 is the ability for personalized user experiences and, in many cases, the ability to automate functions and tasks. With UXOne, you can personalize your workspace while maintaining the access to and functionality of advanced JDE features. Incorporate websites, build forms, and embed third-party applications into the platform and share them with other team members, all without having to wait for help from IT. Organize your workspace to reduce your workload.
With the One View Reporting Tool, you can develop real-time, customized reports that can be shared with the team. This singular reporting tool allows for embedded lists and charts that are interactive and embedded. JDE has embedded into version 9.2 reports for a wide range of applications to use as you wish, all in a self-service model that saves time for everyone on the team. One View Watchlists allow end users to create alerts and triggers that help spur action across the enterprise, such as batches that need to be processed or notices for customers over their credit limit.
With JDE EnterpriseOne 9.2 accessible via any browser and any device, users around the world can connect with each other and applications at any time from anywhere. UXOne is a free feature with Enterprise One that raises the bar for user experience. Why wait to use such an intuitive product?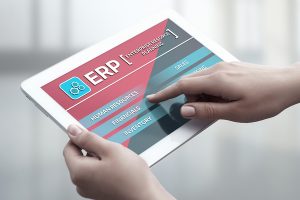 6. Industry 4.0 Integration
Industry 4.0 is revolutionizing multiple industries today. The JD Edwards integration framework lets companies leverage the billions of connected objects in the Internet of Things, the use of smart technologies such as wearables, virtual reality technologies that improve the work of field technicians, factory employees and customer service reps, the development and delivery of new cloud-based applications, and the growing reliance on mobile devices to interact with supply chain partners and customers alike.
7. Mobile Applications
Mobile capability enables JDE EnterpriseOne 9.2 users to access applications, enter data, interact with employees and customers, and deliver results faster. Mobile applications now allow you to enter and approve expenses, complete inventory and order queries, and complete condition-based maintenance, approve purchases, look up contacts, enter and record work orders and service orders, monitor equipment, and record health and safety incidents.
8. Use of IoT
Imagine a connected ecosystem where devices and equipment can record and transmit timely data for better decision-making, maintenance, and machine-to-machine transactions. Upgrading to JDE EnterpriseOne 9.2 allows companies to harness the Internet of Things in myriad ways:
Industrial Automation

Manufacturing automation
Building automation
Better logistics and supply chain management
Controlling devices remotely
Balancing power generation and supply

Infrastructure and Environmental Management

Monitoring railways, bridges, and wind farms
Repair and incident management notification
Structural monitoring
Air, soil, and water condition monitoring
As the IoT becomes more mainstream, you can use platforms like JDE EnterpriseOne 9.2 to improve output. Connected devices can now, along with humans, collect data via sensors and scanners and import massive data batches. Applications within JDE EnterpriseOne 9.2 can store, interpret, share, report on, and use that information to drive improved operations, more accurate financial projections and reporting, and regulatory compliance.
The data inputs and applications within JDE EnterpriseOne 9.2 let companies react faster to internal and external events and gain better insights that lead to rapid improvements.
9. Alleviating Long-Term Delay Risk
By partnering with Denovo to manage a successful migration to JDE EnterpriseOne 9.2, executives at your company no longer need to risk the losses associated with delays in upgrades. Over time, the Continuous Delivery model may reduce the need for customizations or, at the very least, the onerous task of massive redevelopment with major release upgrades.
Historically, many of these customizations have been a result of customer needs that are unmet by software vendors. With Continuous Delivery, new capabilities are delivered quickly, with the customers and partners like Denovo responsible only for testing and implementing the smaller upgrades.
For companies that have long delayed upgrades to new JDE versions, the new approach reduces reliance on waning or eliminated system version support and finding the expertise to handle the myriad customizations on older software.
10. Less Infrastructure Reliance
On-premises ERP solutions are costly. Companies need to purchase, maintain, cool, and store servers hosting applications and data. Personnel is needed to maintain and manage equipment and deliver upgrades to end users scattered throughout the enterprise and remotely. With a hybrid approach, companies can gradually reduce their reliance on on-premises expenses and accelerate the use of the many advantages the cloud provides.
Why Not Leverage Oracle Cloud Applications Now?
By using a hybrid approach, companies can leverage all of the existing Oracle cloud applications that maximize the use and efficacy of JDE EnterpriseOne 9.2. Consider the capabilities that Oracle and JDE EnterpriseOne 9.2, operating side by side, provide:
Customer Relations

Sales
Marketing
E-commerce
Service
Social interaction
Apps marketplace

Human Capital Management

Global human resources
Talent management
Workforce management and incentives
Work-life balance

Supply Chain Management

Planning and collaboration
Manufacturing
Order management
Logistics
Product lifecycle management

ERP

Financials
Governance, risk, and compliance
Project portfolio management
Procurement
Denovo is a leader in ERP installation, migration, and consultation, and helps clients maximize the benefits of JDE EnterpriseOne 9.2 every day. To learn more about why Denovo is the clear choice for managed IT services, contact us today.