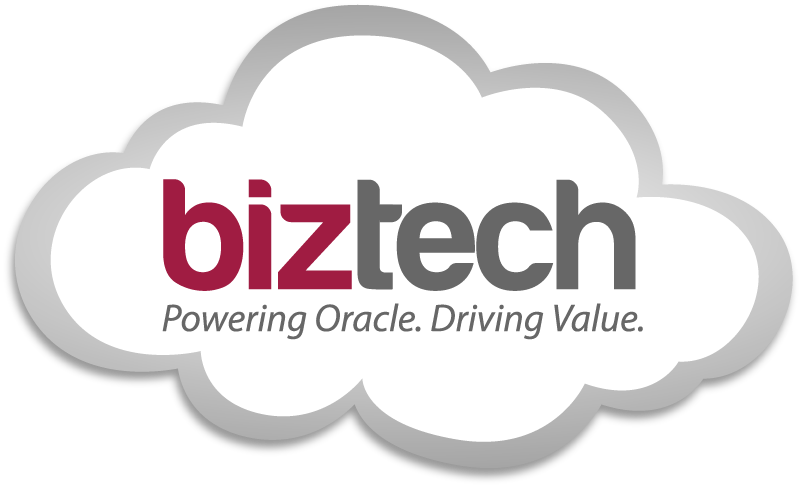 BizTech, a premier IT Services Firm, Adds Oracle Cloud Deployments, EBS, BI and EPM, Hosting/Managed Services to Denovo's Growing Portfolio of Cloud Capabilities.
Boulder, CO and King of Prussia, PA. October 8, 2015 /PRWeb/ — Denovo, a leading provider of enterprise cloud hosting, consulting, outsourcing and managed services, today announced that it has acquired the assets of BizTech, an award-winning provider of consulting services for Oracle Cloud Applications, Business Intelligence, Hyperion, and E-Business Suite (EBS). The terms of the transaction are confidential.
In 2001, Tom Connolly founded BizTech. For more than a decade, the company has focused on delivering its services and solutions for Oracle Applications and applied technologies to small, mid-size and Fortune 500 companies. Continually innovating, BizTech provides on-premise customers with a cloud-deployed alternative. BizTech's cloud implementations help improve customer ROI, reduce risk and accelerate time to value. Making an early commitment to Oracle Cloud products, BizTech has successfully implemented over twenty instances of Cloud ERP.
Marty Snella, Denovo's Chief Executive Officer stated, "This acquisition is strategic to us in so many ways. First and foremost, it significantly deepens our portfolio of Oracle ERP products and cloud services. The Eastern expansion also demonstrates our commitment to becoming Oracle's go-to national partner, across all Oracle products." Marty continued, "Tom has done a phenomenal job assembling a very talented senior leadership team at BizTech. We are excited that the BizTech Management team is moving forward with Denovo, and will take on significant roles within our organization. This is critical to our rapid growth strategy in the Eastern US." Denovo, an Oracle Platinum partner, has been very transparent with its aggressive growth plans.
Tom Connolly, CEO, BizTech added, "In Denovo, we have found an incredible partner who shares our vision and drive for excellence. This strategic combination represents a unique opportunity, where the complementary strengths of BizTech and Denovo's robust cloud and ERP service offerings will be leveraged to deliver more value our customers across the US. I am very enthusiastic to combine BizTech's expertise and key talent with that of Denovo."
With the addition of BizTech's comprehensive service offerings across Oracle Cloud and traditional applications, Denovo will strengthen its alignment and partnership with Oracle across a broader set of products. The enhanced relationship will help Denovo continue to bring significant value to its shared customers.
Mark D. Adolph, Denovo's CFO, stated, "The BizTech acquisition continues Denovo's national geographic and management expansion. The investment significantly increases our ability to achieve the scale required to deliver the return targets we have set for our shareholders. With a complete portfolio of Oracle ERP software coupled with national service delivery capabilities in cloud and hosted environments, our combined management team will be focused on delivering industry-leading returns for our financial investors, led by MC Partners."
About BizTech
Business Technology Services (BizTech), is a recognized as an award-winning Oracle Platinum Partner focused on Oracle Consulting, Cloud, and Technology Services. BizTech helps businesses maximize the value of their Oracle investments through the entire applications and technology lifecycle. With over 400 customers, BizTech's staff of Oracle professionals use proven methods to lead customer implementations, migrations and Cloud to Cloud integrations. BizTech's comprehensive service offerings include; Advisory Services, Oracle Cloud Application Services, Oracle E-Business Applications Services, Oracle Technology Services, Oracle Software Resell, Hosting and Managed Cloud Services, Hyperion EPM, and Business Intelligence and Analytics.
About Denovo
Established in 2003, Denovo Ventures, LLC is a full-service cloud computing and enterprise hosting professional services firm with extensive expertise in designing, installing, managing and supporting enterprise software solutions in private, hybrid and public cloud platforms. Denovo delivers technology and managed solutions from their SOC 2 certified data centers located in the United States and Europe. As an Oracle Platinum Partner, Denovo's professional services team has successfully completed over 1200 Oracle ERP projects for a wide variety of commercial and public sector clients. The company is headquartered in Niwot, Colorado in the Denver-Boulder technology corridor and serves a worldwide client base from its East, Central, and West regional offices.
Click here to read the press release on PRWeb.