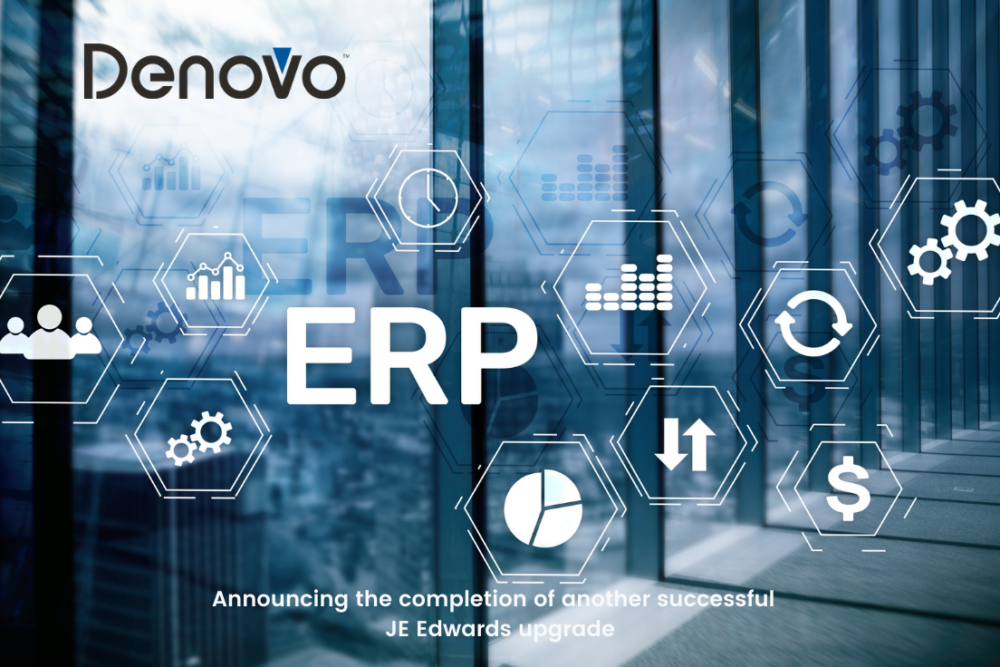 Denovo, a leading provider of managed enterprise resource planning (ERP) and IT services, is pleased to announce the completion of another successful JD Edwards upgrade at Pencor Services, Inc.
Denovo's battle-tested and hardened project methodology coupled with the great partnership with the Pencor team drove this successful upgrade of Pencor's ERP system. With over 2,000 completed transformation projects for over 1,500 customers, Denovo has a proven track record of high quality and timely project completion and top-notch managed services, which allows its customers to focus on their business.
Pencor (Pennsylvania ENtertainment, COmmunications and Recreation), with its corporate home in Palmerton, Pennsylvania, is a holding company with subsidiaries whose business spans the cable, newspaper, communications, Internet and entertainment markets. Pencor services reaches more than 200,000 customers and employs approximately 250 employees.
"Pencor and Denovo successfully teamed together to upgrade our JDE 9.1 environment to 9.2. Throughout this complex upgrade, Denovo provided excellent professional support and guidance to the Pencor team. The upgrade was completed on time and under budget", said Bryan Kershner, Director of IT at Pencor
Pencor chose to upgrade to JDE 9.2 in order to leverage the advanced functionality, lower TCO (Total Cost of Ownership), reduce downtime and improve the synergy among Pencor's diverse services offering. The upgrade included financials, human capital management and distribution modules.
"I am pleased that our ERP Experts were able to, once again, deliver a seamless, timely and successful JDE 9.2 upgrade," said David Shimoni, CEO of Denovo. "This project is yet another example of Denovo's leadership in the JD Edwards market and our commitment to on-time, high-quality delivery."
About Denovo
Established in 2003, Denovo Ventures, LLC (Denovo) is a full-service enterprise hosting, cloud computing, application managed services, managed disaster recovery, and professional services firm with extensive expertise in designing, implementing, and supporting enterprise software.
Denovo is proud to be an Oracle Platinum Partner. Our team of over 300 Oracle resources has a combined 3,600+ years of Oracle experience. This includes successfully completing JD Edwards, Oracle E-Business Suite, and Oracle ERP Cloud implementation projects for a wide variety of commercial and public-sector clients. The company is headquartered in Boulder, Colorado. For more information on who Denovo is, please visit our website at Denovo-us.com