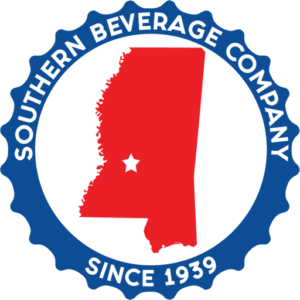 Southern Beverage Company expanded their relationship with Denovo by purchasing a bundled managed services solution that included a strategic move to Oracle Cloud Infrastructure (OCI).
The decision was made to lift and shift their core Enterprise Resource Planning (ERP) system to Oracle's Public Cloud. This included JD Edwards EnterpriseOne ERP, as well as their Hubble and Vertex systems. This provided them with the highest degree of speed and flexibility. Denovo was selected due to their existing relationship and expertise in bundling together Cloud infrastructure with managed services and application management.
---
"Southern Beverage has adopted the cloud for many of its internal systems. We were still hesitant to move our core ERP system to the cloud due to security and performance risks. As our long-term trusted advisor, Denovo demonstrated that Oracle Cloud provides a higher level of security and performance combined with elasticity for future growth." Alan Clark, Director of IT, Southern Beverage Company
---
Southern Beverage is already seeing the benefits:
Eliminated on-premise hardware supporting JD Edwards
Reduced infrastructure cost by 40%
Improved system performance on a modern cloud infrastructure
Eliminated future capital requirements
Reallocated resources who had previously managed infrastructure
Consolidated remaining FTP servers
Denovo has provided remote managed services and project related consulting services for Southern Beverage Company for many years. As part of the move to the Oracle Cloud, Southern Beverage Company will continue to have Denovo manage their JD Edwards ERP application, while receiving increased support for infrastructure management and disaster recovery. The complete solution from Denovo and Oracle will reduce infrastructure costs and allow Southern Beverage Company to focus its resources on growing their business.
---
"We are seeing a shift in the market where many of our remote Managed Services and Consulting customers are evaluating how and when to move to the cloud. Denovo is uniquely positioned to help our customers develop and implement a cloud strategy that is the best fit for their business." Marty Snella, CEO, Denovo
"Denovo is a leading Oracle Managed Services Provider (MSP). Their work with Southern Beverage is one of many examples of their ability to quickly and cost effectively move Oracle ERP and related workloads to the Oracle Cloud Infrastructure and provide supporting managed services." Sanjay Asnani, Head of North America Partners, OCI Product Management
---
About Southern Beverage
Southern Beverage Company located in Mississippi is a large wholesaler of Anheuser-Busch products and other craft beverages with four distribution centers and over two hundred sixty employees. The company covers 45 routes to distribute to 2,100 customers in 32 counties.
About Denovo
Established in 2003, Denovo Ventures, LLC is a full-service Enterprise Hosting/Cloud Computing, Application Managed Services, Managed Disaster Recovery and Professional Services firm with extensive expertise in designing, implementing and supporting enterprise software. Denovo has provided services to over 1,500 customers. Denovo delivers bundled solutions from their enterprise data centers located in the United States or through several public cloud environments.
As the most experienced mid-market Oracle Platinum Partner, Denovo's team of over 300 Oracle resources have a combined 3,600+ years of Oracle experience. This includes successfully completing JD Edwards, Oracle E-Business Suite, and Oracle ERP Cloud implementation projects for a wide variety of commercial and public-sector clients. The company is headquartered in Boulder, Colorado. For more information on who Denovo is, please visit our website at Denovo-us.com/cloud-hosting.