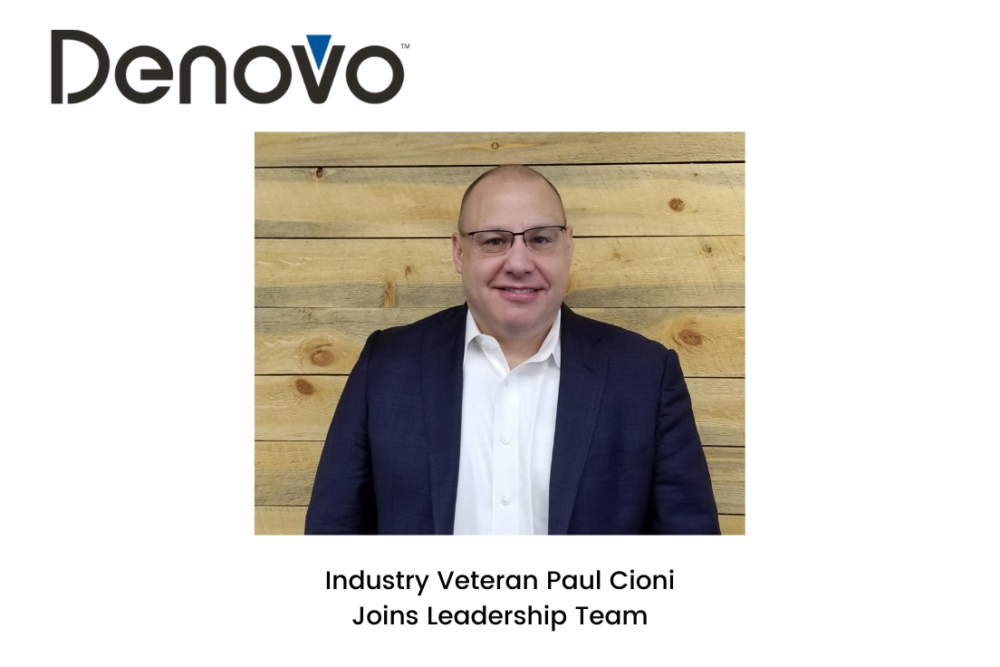 Denovo, a leading provider of managed enterprise resource planning (ERP) and IT services, is pleased to announce that industry veteran Paul Cioni joined Denovo as Chief Technology Officer and Executive Vice President of Operations.
Cioni joins Denovo after twenty-five years of experience as a technology, architecture, operations, and innovation leader in the managed services market space. Prior to joining the Denovo team, Paul was SVP and CISO at Velocity Technology Solutions. During his ten years at Velocity, Cioni served in various roles including leading the Operations, Technology, and Innovation Teams through sustained, rapid growth both organically and strategically, after a major recapitalization.
Before Velocity, Cioni partnered with a team of Andersen alumni to found netASPx, an early stage application service provider which grew to be the largest hosting enterprise in the Infor / Lawson ERP market, eventually being acquired by NaviSite, Inc.
Paul's breadth of experience in go to market, customer service, and cloud operations allowed him to catalyze genuine transformation in organizations while delivering operational efficiencies and improving customer success.
"I am honored to join this great team. The service professionals here at Denovo are genuinely focused on helping Oracle JD Edwards, Oracle EBS, and Oracle Cloud ERP customers get the most from their ERP investment", said Paul. "Our team will lower total cost of ownership and improve application availability for each company that joins our Customer family, further cementing Denovo's position as the market leading Oracle ERP Expert."
Paul consistently served in leadership roles including Chief Technology Officer, Chief Information Security Officer, SVP Operations, SVP Sales and Marketing, and SVP Sales Operations. He began his career in service to our nation as an Engineer Officer in the United States Army. Paul holds a bachelor's degree in Computer Science and Electrical Engineering from the United States Military Academy at West Point.
"Paul is an industry veteran who drives technology excellence and operational discipline. Denovo is very excited to have Paul join our team", said David Shimoni, CEO of Denovo. "Paul's ability to communicate and execute complex implementations along with his product design experience will continue to differentiate Denovo as a market leader."
About Denovo
Established in 2003, Denovo Ventures, LLC (Denovo) is a full-service enterprise hosting, cloud computing, application managed services, managed disaster recovery, and professional services firm with extensive expertise in designing, implementing, and supporting enterprise software.
Denovo is proud to be an Oracle Platinum Partner. Our team of over 300 Oracle resources has a combined 3,600+ years of Oracle experience. This includes successfully completing JD Edwards, Oracle E-Business Suite, and Oracle ERP Cloud implementation projects for a wide variety of commercial and public-sector clients. The company is headquartered in Boulder, Colorado. For more information on who Denovo is, please visit our website at Denovo-us.com.